INTRODUCING
NEW BRAND AMBASSADOR KATE THORNTON
WELCOME TO ZENii
Doctor formulated skincare and supplements
WELCOME TO ZENii
For the best skin of your life
THE ZENii WAY
As a Doctor formulated brand, we believe in nourishing the skin, both internally through nutrients and externally with the very best skincare products. This is the future of ageing well, glowing skin and living a long and healthy life.
INTRODUCING ZENii FOUNDER
Dr. Johanna Ward
ZENii was created in 2015 by multi award winning Dr. Johanna Ward, one of the UK's leading skin doctors. With her in-depth knowledge, Dr. Johanna Ward has created a science-backed, clinical grade skincare and supplement range that is results driven.
Dr Johanna creates the formulation behind each and every ZENii product, using the cutting edge knowledge of her team of Doctors, dermatologists and medical experts so you know it has been meticulously formulated to deliver the very best in clinically proven results. ZENii prides itself on using the very best high strength ingredients and quality micronutrients that optimise skin health. 
ZENii PRODUCTS FOR YOUR
Health Concerns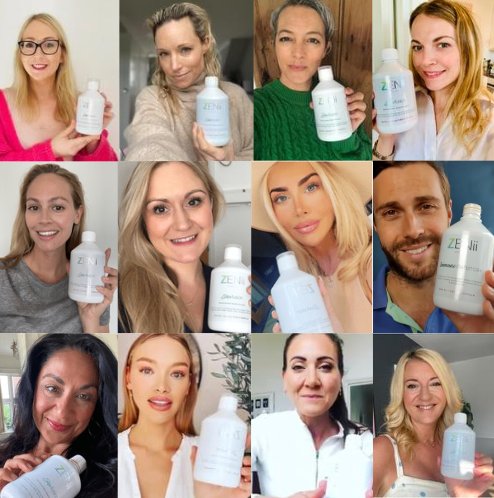 INTRODUCING
ZENii Fusion
ZENii Fusion is the ultimate in anti-ageing and skin health support. It's ideal for anyone looking to press pause on the ageing process and to boost the strength, quality and quantity of their collagen.
INTRODUCING
ProCollagen Max
ProCollagen Max has been designed to be the ultimate daily support for men's health. It's a scientifically proven daily supplement created and formulated for men by a leading UK skincare Doctor.
Let customers speak for us
INDUSTRY LEADING
Our Awards