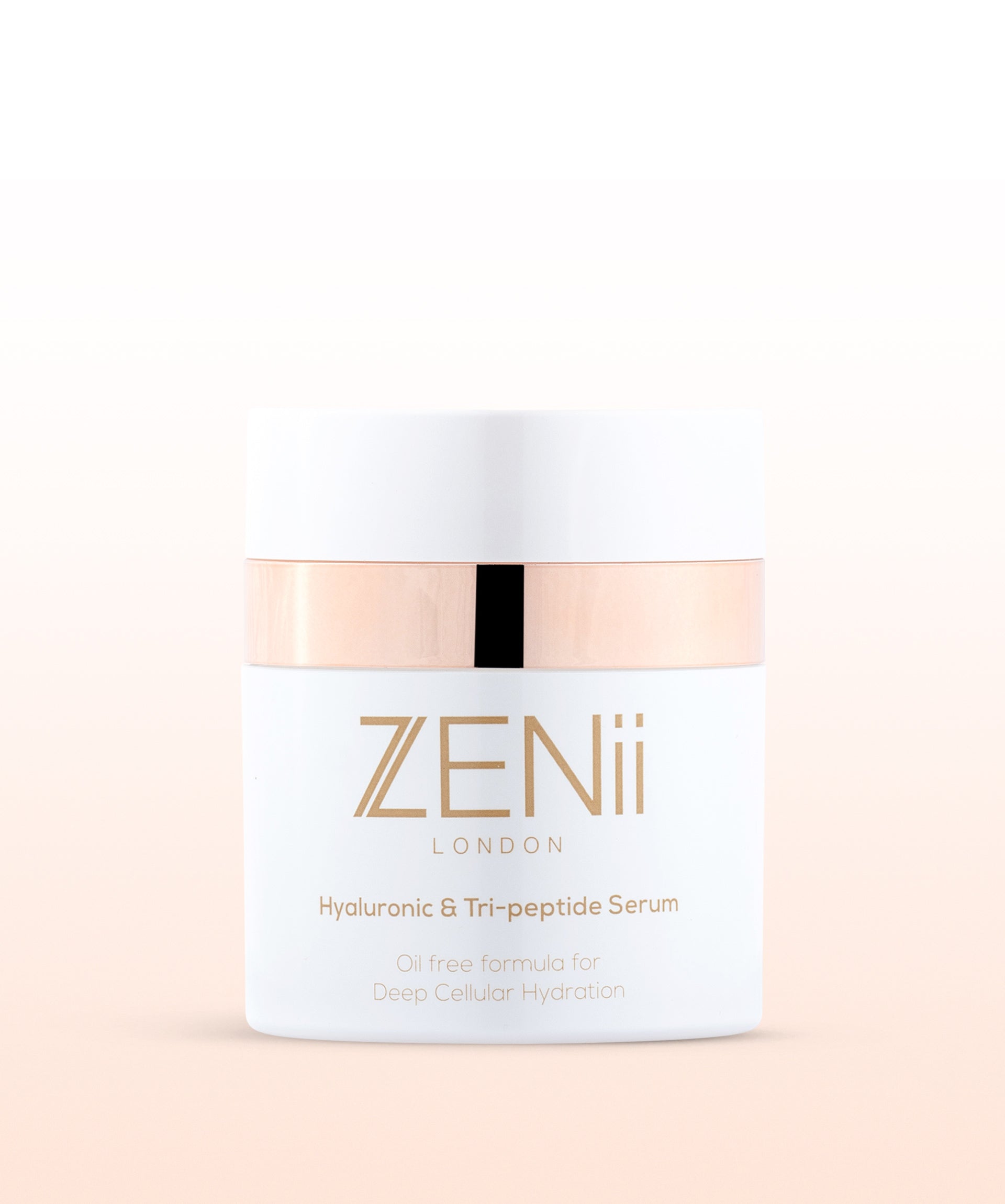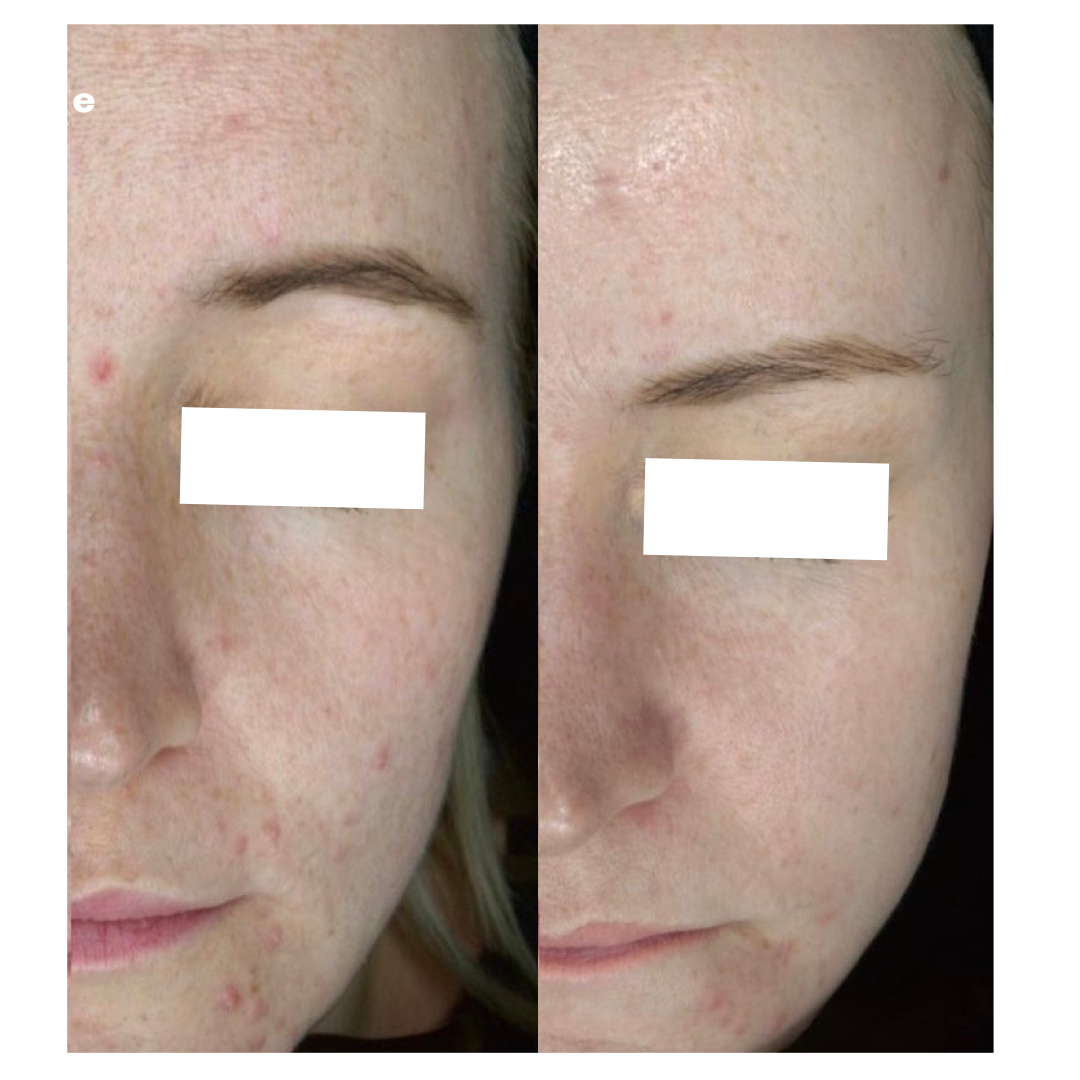 Hyaluronic and Tri-Peptide Booster Serum
Hyaluronic and Tri-Peptide Booster Serum (50ml):
"BOTOX IN A BOTTLE"
NEW revolutionary formula and now 50mls
Anti-aging peptides including Matrixyl 3000 and Argerline. 
Super Intense Cellular Hydration
Oil free formula
This deeply hydrating Hyaluronic and Tri-Peptide booster serum will help rehydrate thirsty skin and is nicknamed 'botox' in a bottle for it's incredible results. Low molecular weight sodium hyaluronate is the most effective rehydration treatment for the skin and will help plump and soften lines and wrinkles through cellular rehydration. It also contains powerhouse peptide 'Matrixyl 3000' which communicates to the skin to create more collagen and elastin, reduce wrinkles and make skin firmer. It also contains Argerline which is a mimetic of botox, effective in reducing wrinkles, with efficacies up to 48% upon 4 weeks of twice daily treatment.
This beautiful serum can be added to any range and used by any skin type for super intense hydration.


Suitable for all skin types, including those prone to acne & blemishes. Oil free.
FREE CANDLE OR REED DIFFUSER WITH ORDERS OVER £200
• "BOTOX IN A BOTTLE"
• NEW formula with the powerful Matrixyl 3000 and Airgerline peptides giving incredible anti-aging results.
• Vegan
• Cruelty free
• Paraben Free
• Oil Free
• Anti-ageing peptides

Hyaluronic acid is found naturally in our skin cells. It helps our skin hold and maintain its moisture. As we age and as we are exposed to UV light and pollution, our hyaluronic acid levels gradually deplete. Low levels of hyaluronic acid in the skin mean that the skin cannot maintain its natural moisture content, so it looks dry, lined and wrinkled.

Supplementing hyaluronic acid daily in your skincare is the best way to rehydrate the skin. Our Hyaluronic Booster Serum utilises sodium hyaluronate, the salt from hyaluronic acid, which has superior hydrating and penetrating qualities due to its low molecular weight. When applied topically, sodium hyaluronate can reach the dermis to combine with, maintain AND attract water. This oil free Booster Serum is a super magnet for skin hydration and has the benefit of added collagen stimulating peptides for ultimate anti-ageing performance. The peptides also help to fight oxidative tissue damage which is a WIN WIN.

Hyaluronic Booster Serum is a really effective form of skin therapy & rehydration and is a great multi-tasking product for all skin types. It's oil free, non comedogenic and fantastic for long term skin health.

Studies have found that daily topical application of serums containing around 0.1 percent HA can lead to significant improvement in skin hydration, wrinkle appearance and elasticity. (J Drugs Dermatol. 2011 Sep;10(9):990-1000. 'Efficacy of cream-based novel formulations of hyaluronic acid of different molecular weights in anti-wrinkle treatment'.)

Skin Types: Suitable for all skin types. Suitable in pregnancy. Suitable for Acne/Congestion, Rosacea, Inflamed and Dehydrated skin.
Use a few pumps to thirsty skin as required or use twice daily after cleansing to keep skin plumped and hydrated. For best results seal in the serum with application of a moisturiser immediately on top. AM & PM.
Aqua, Sodium Hyaluronate (15%), Pentylene Glycol, Glycerin, Carbomer, Acrylates/C10-30 Alkyl Acrylate Crosspolymer, Acetyl Hexapeptide-8 (10%), Butylene Glycol, Polysorbate 20, Palmitoyl Tripeptide-1, Palmitoyl Tetrapeptide-7, Triethanolamine, Phenoxyethanol, Decylene Glycol, Caprylyl Glycol, Sodium Benzoate, Potassium Sorbate.
Deeply hydrating
This gel-like serum is great for mixing in with moisturiser or using alone. I've really notice my skin has changed for the better since using it
Love this super skin water!
Goes on beautifully, easy to apply any other skincare or makeup product over the top. Design of packaging means you use every last drop.
Let customers speak for us