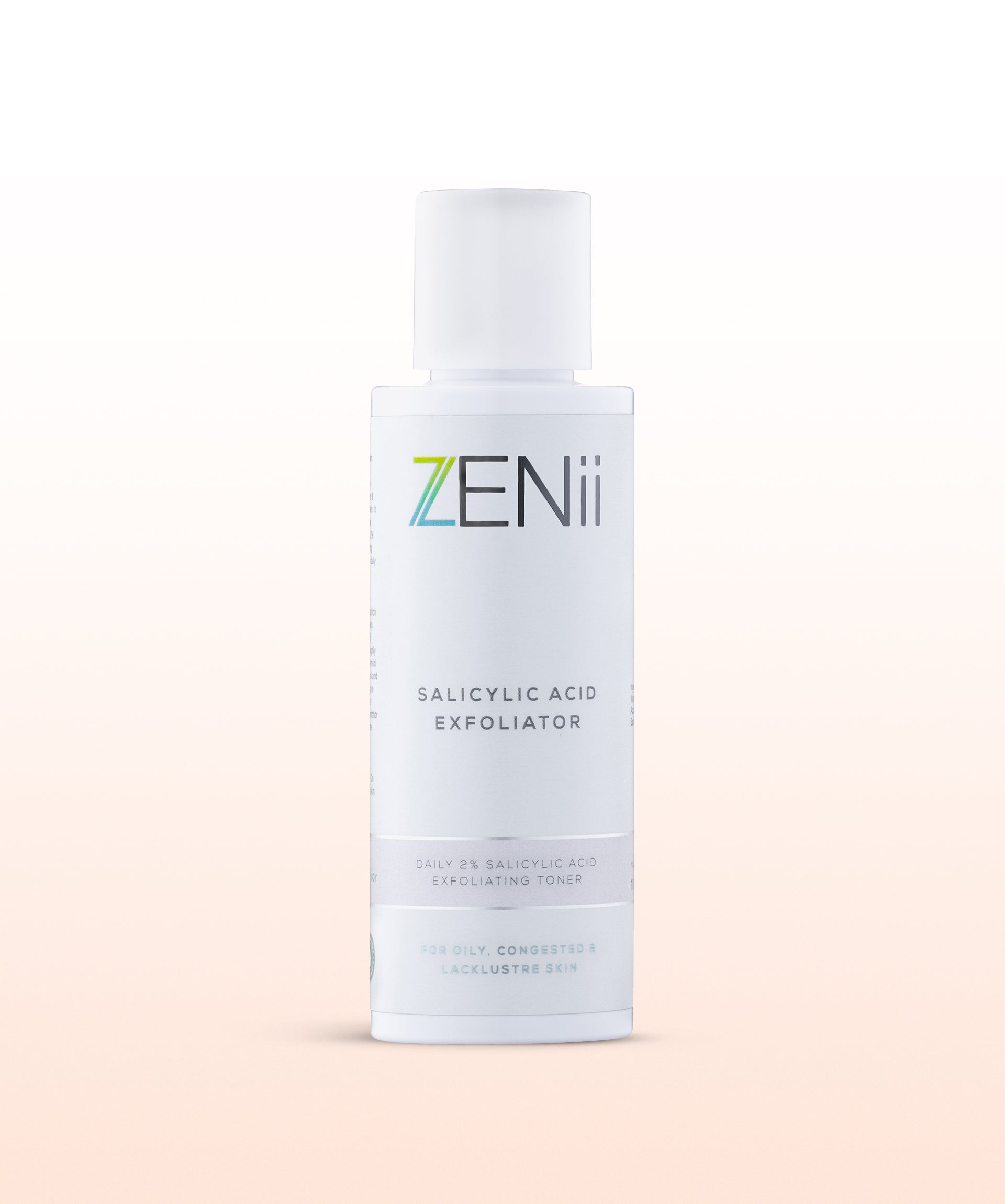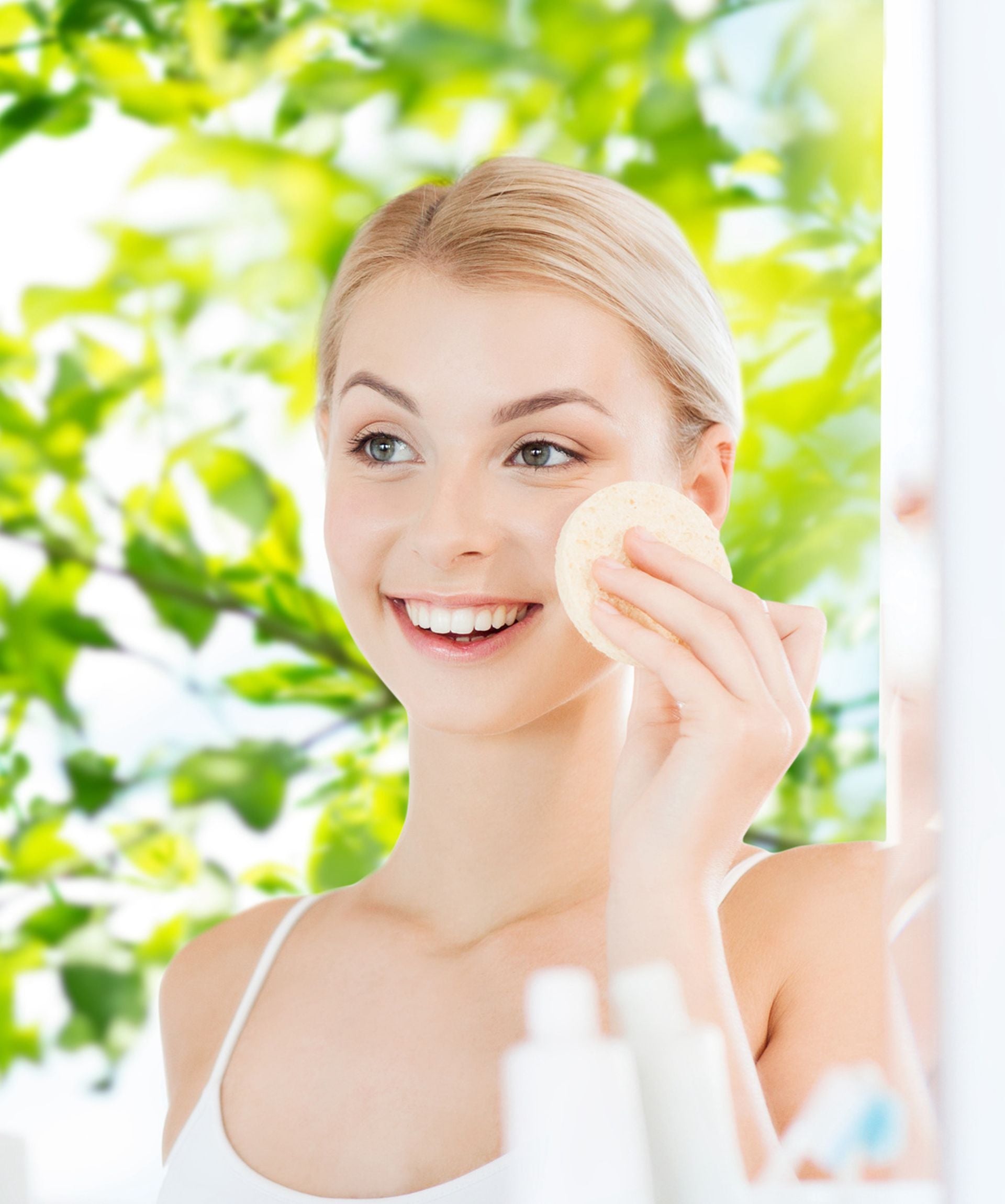 Salicylic Exfoliator
Salicylic Exfoliator (100ml)

ZENii Salicylic Exfoliator is a clinically proven 2% salicylic acid lotion that helps to control oil and helps to shed unhealthy skin cell build up. It can be used to unclog pores in congested skin, treat excess oil in acne and brighten dull or lacklustre skin.

A 'must have' product for anyone with problem skin, acne, blackheads or blemishes.
Skin Type: Acne, congestion, blackheads, dull skin, anti-ageing, poor skin texture, men.
FREE CANDLE OR REED DIFFUSER WITH ORDERS OVER £200
• Clinically proven to treat acne
• Clinically proven to treat blackheads, congestion and micro-comedones
• Exfoliates the skin to brighten and smooth skin's appearance
• Anti-bacterial & Anti-inflammatory
• Unclogs pores & breaks down excess oil
• 2% formula for impactful results

Salicylic acid is a keratolytic which means that it helps shed unhealthy build up of dead skin cells. It has multiple functions and can work as a skin exfoliator, an anti-bacterial, an anti-inflammatory and a skin hydrator. It is related to aspirin and derived from willow bark.

It is a MUST have product for all acne/blemish/problem skin sufferers who will be benefit from twice use daily.

Salicylic acid has been used in dermatology for many years to treat inflammatory skin conditions such as acne, blackheads and generalised congestion. It can make the skin dry initially but with continued use this will settle.

2% is an ideal strength for effective daily use – AM & PM.

*Do not use salicylic acid products if you are allergic to aspirin.
After cleansing the skin, saturate a gauze pad and spread an even amount onto the face. Keep on the skin for 1-5 minutes and then rinse off with cool water.

It is normal for this product to tingle on the skin for a couple of minutes with initial use. This will reduce with continued use.

Caution: May make your skin dry with initial use. With continued use the skin will adjust and this dryness will settle down. Not suitable for use in pregnancy. Not suitable for anyone with an allergy to aspirin.
Purified water, Salicylic acid, alcohol denat.
The best I've tried
I've tried a few other Salicylic toners but none have polished and exfoliated as effectively as this one. It's like having access to a 'Hydrafacial' at home. Love it
Really helps my oily T zone
I use this 3 times a week and my T zone is less oily and much less shiny!
Review
My every day essential skincare item! Keeps my breakouts under control and leave my skin feeling cleansed and oil free without being drying and harsh! ⭐️⭐️⭐️⭐️⭐️
Review
I have been using this 2% salicylic acid exfoliator for a while now and at this point it has rightfully earned it's place in my skin care routine.
It has helped with my blackheads, breakouts and has shrunk my large pores. I have also noticed that my skin is brighter, smoother and my makeup looks way better now that my pores have shrunk.
It is an absolute game-changer for me. The best part is - it does not irritate or dry out my skin. I use it 3 times a week not everyday, as I have sensitive skin.
Review
Love this product. Has completely cleared my congested skin. Not harsh or too drying unlike most salicylic products. Would highly recommend to everyone with acne or congested skin.
Let customers speak for us