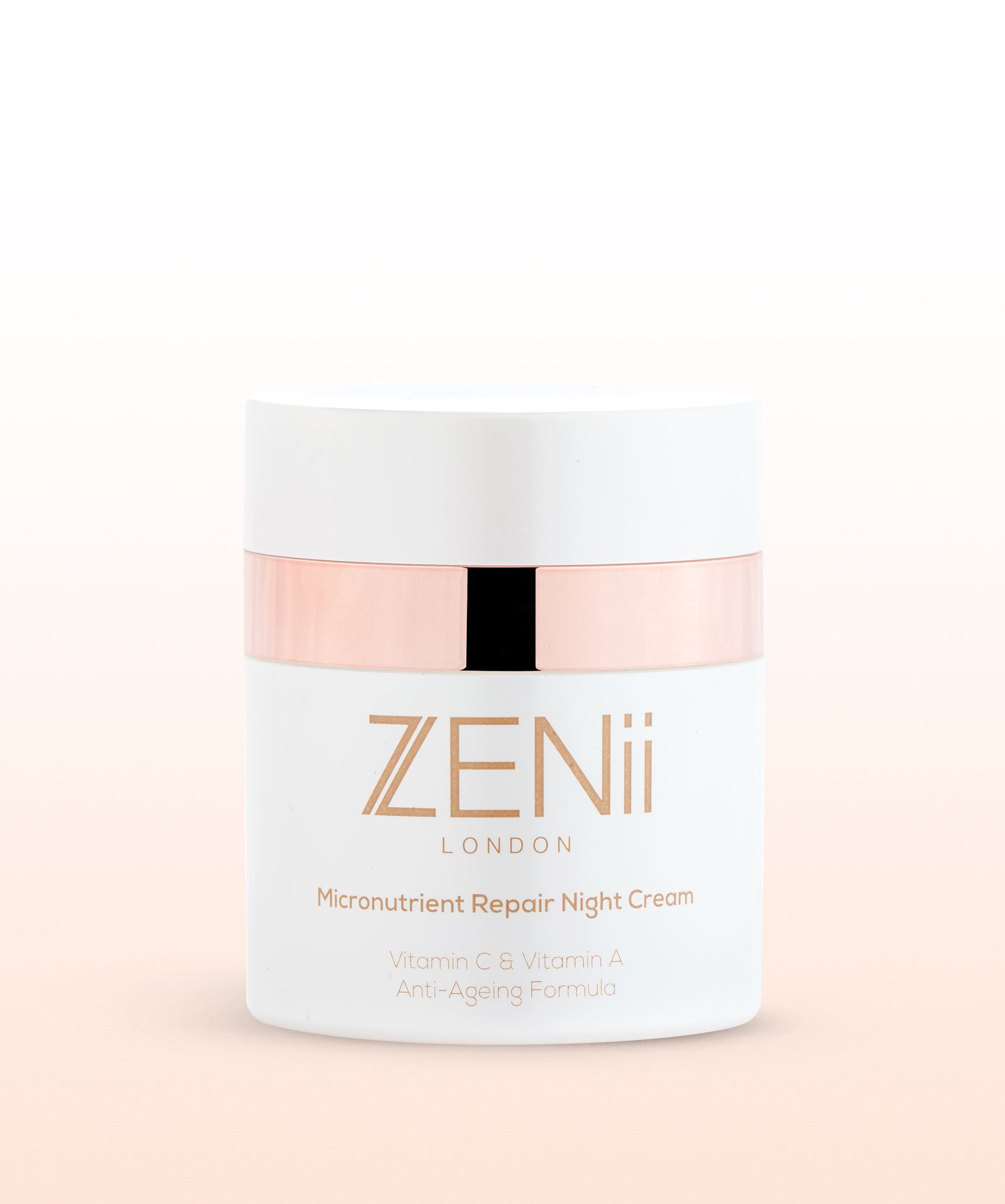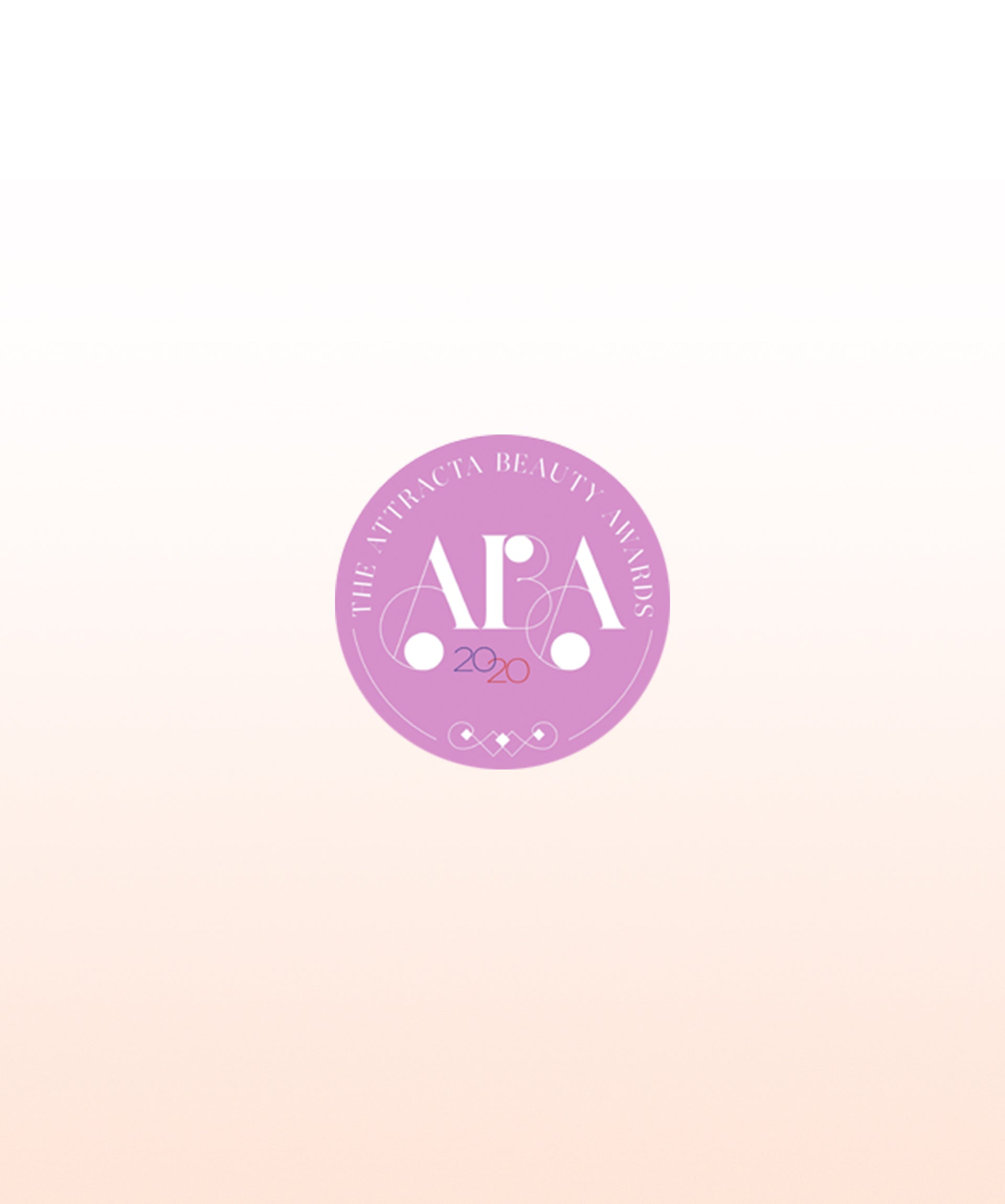 Micronutrient Repair Night Cream
Micronutrient Repair Night Cream (50ml):
Enriched with Pro Vitamin B5
Vitamin E & Vitamin C antioxidants
Sodium hyaluronate for impactful hydration
Rich & luxurious
This rich and divine reparative night cream is packed full of skin goodies to help restore, repair and rehydrate the skin. Sodium hyaluronate helps rebalance the skin's moisture content whilst Vitamin C, Vitamin B5 and Vitamin E antioxidants help fight free radical cellular damage.
Think of this as your multivitamin tablet for your skin. A well formulated night cream is vital because night time is when your skin's cell heal and repair from the daily cellular insult thrown at it.
Suits all skin types.
FREE CANDLE OR REED DIFFUSER WITH ORDERS OVER £200
~ Vitamins B5, C & E

~ Retinyl Palmitate

~ Sodium Hyaluronate

~ Coral seaweed

~ Jojoba & Aloe Vera

This deeply nourishing night cream contains Pro Vitamin B5 (the anti-stress vitamin), Vitamin C, Vitamin A and Vitamin E to help restore the skin's suppleness and help the skin to destress and regenerate. Extracts of aloe vera calm and condition the skin whilst jojoba oil hydrates and smooths the skin without causing congestion. Coral seaweed is rich in amino acids and helps oxygenate the skin for a heathy glow. This deeply reparative night cream is silky smooth and beautifully textured to ensure you fall in love with it so that you use it and benefit from it nightly. Think of this as your multivitamin for your skin.

Vitamin C: Needed for collagen support & maintenance & is one of the best known antioxidants in skincare.

Vitamin E: Known to help the skin repair and acts as a synergistic antioxidant alongside Vitamin C.

Retinyl Palmitate: A gentle retinol (Vitamin A derivative) that helps skin up-regulate the skin cell cycle and signals for it to work like a younger skin.

Sodium Hyaluronate: A superb skin hydrator than can hold 1000 times its weight in water. Smaller molecular weight than hyaluronic acid meaning it can penetrate deeper & hydrate better. Sodium Hyaluronate(the salt of hyaluronic acid) is known to be the best hydrator that exists in the skincare world. It is a powerful humectant which means it draws water into the skin and holds it there.

Jojoba Oil: A non comedogenic oil that helps moisturise the skin without creating breakouts. A well loved skincare ingredient for its ability to deeply hydrate the skin without causing congestion.

Aloe Vera: Skin calming & anti-inflammatory skincare ingredient.
Use small amounts to the face and neck every night after cleansing the skin. Massage gently into the skin. PM
Aqua, Caprylic/Capric Triglyceride, Glyceryl Stearate, PEG-100 Stearate, Glyceryl Stearate SE, Propylene Glycol, Cyclopentasiloxane, Dimethicone Crosspolymer, Cetyl Alcohol, Cyclomethicone, Faex Extract, Ethylhexyl Methoxycinnamate, Glycerin, Panthenol, Kaolin, Cera Alba, Isopropyl Palmitate, Simmondsia Chinensis Seed Oil, Aloe Barbadensis Leaf Juice, Citric Acid, Tocopheryl Acetate, Retinyl Palmitate, Sodium Cocoyl Isethionate, Sodium Hyaluronate, Pentylene Glycol, Glycolic Acid, Sodium Ascorbyl Phosphate, Hydrolyzed Corallina Officinalis Extract, Phenoxyethanol, Decylene Glycol, Caprylyl Glycol, Sodium Benzoate, Potassium Sorbate, Parfum, Citrus Aurantium Flower Oil, Coumarin, Butylphenyl Methylpropional, Linalool, Hexyl Cinnamal, Limonene.
Rich and Nourishing - especially like it in winter
I find my skin has different requirements throughout the year, and this is my go-to winter night cream. My skin is particularly dry at this time of year and using this in combination with Hyaluronic serum really seems to protect it. I love Zenii products and have introduced this brand to lots of friends who all agree they can't live without them now!
Review
I've spent lots of money on various night creams and this by far is my favourite! Along side of the day cream. I always find night creams very thick and take ages to soak into the skin, this one most of all hydrates the skin and feels absolutely amazing to put on after a skin care routine. I love the push down pump to release the correct amount of cream so no waste and you swipe and have just the right amount. Brilliant product and would highly recommend.
Review
Best night cream there is! Having tried multiple medical grade skincare ranges due to my acne prone skin this is a different level! Leaves my skin so soft and silky with no residue and I wake up with a youthful glow in the morning!
Review
This is my perfect night-cream. Luxurious and rich, without causing break-outs or clogging the skin up. Perfectly balanced, and you wake with skin that feels hydrated and smoothed.
Review
I have searched high and low for a really good night cream that ticks all the boxes and I've finally found it! I absolutely love this product! Its non greasey, has a lovely fresh scent and glides onto my skin instantly soaking in.
I use this before bed and wake up in the morning with beautiful soft glowing skin that feels super hydrated and nourished all day!
Let customers speak for us