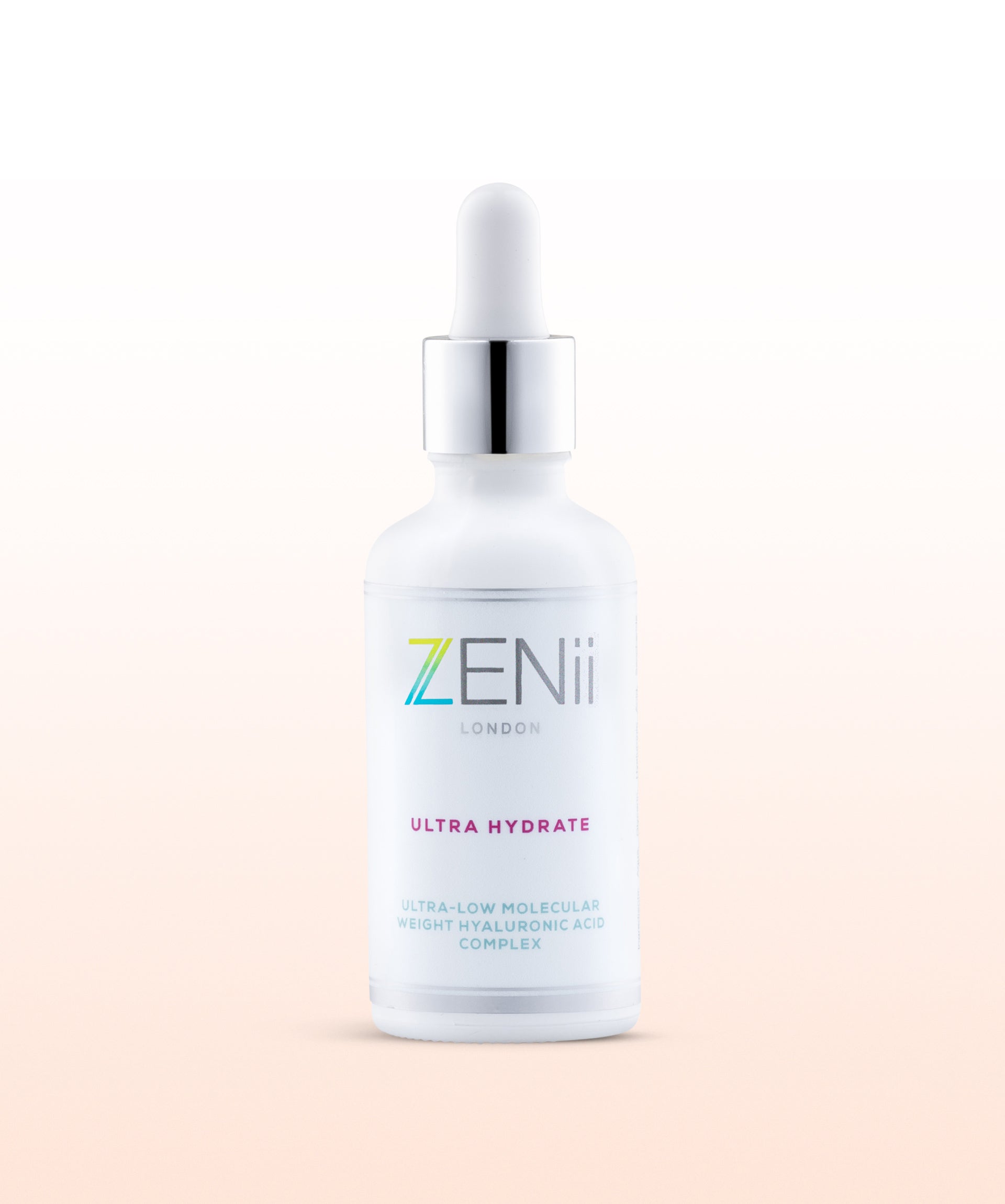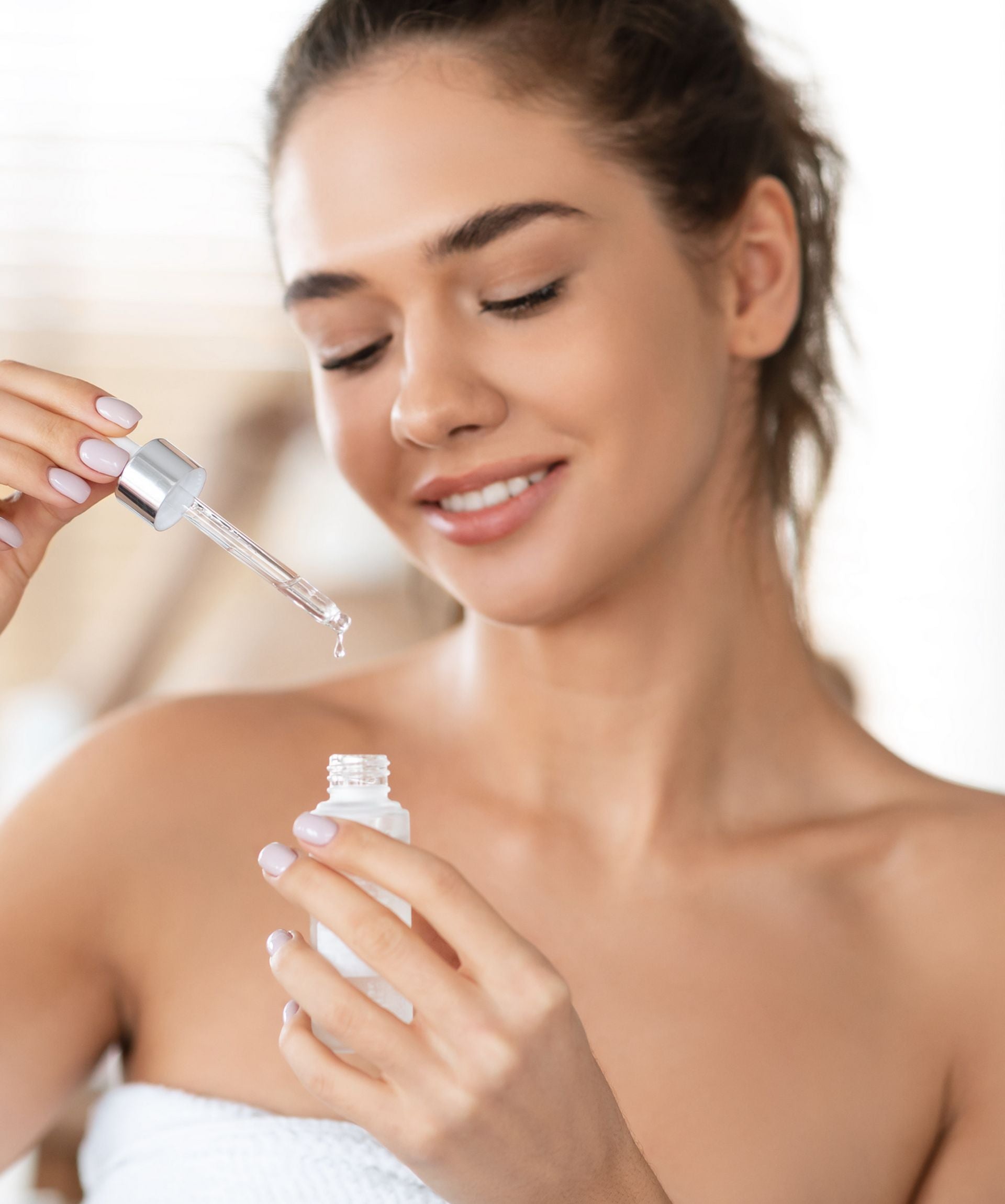 Ultra Hydrate (50ml)
This super hydrating lightweight serum is a phenomenal skin hydrator. It utilises cutting edge ultra low weight hyaluronic acid technology to deliver the deepest cellular hydration possible plus benefits from a sophisticated blend of skin boosting B5 and vitamin C.
Suitable for all skin types including sensitive skin, acne, rosacea and dehydrated skin.

✅  Vegan

✅  Paraben free

✅  Cruelty free

✅  Palm Free

✅  Clinically Proven

✅  Ethically & Sustainably Sourced

Please note this product is part of our NEW Eco Range and therefore comes without packaging. This is part of our effort to protect the planet and reduce wastage. If you want a hyaluronic product that comes with packaging/box then please select Hyaluronic Booster Serum 50ml.
FREE CANDLE OR REED DIFFUSER WITH ORDERS OVER £200
Ultra Low Molecular Weight Hyaluronic Acid is the most powerful skin hydrator on the market. Hyaluronic acid can bind 1000 times its weight in water and effectively hydrate the skin at the cellular level. When it comes to hyaluronic acid the lower the molecular weight the better the penetration and resultant hydration. This ultra low weight serum give an instant glow and leaves the skin looking gorgeously plumped and luminous. It also offers the additional benefits of vitamin B5 which is a powerful humectant (water magnet!) and Vitamin C a superb antioxidant and collagen co-factor.
Ageing: As our skin ages it loses its hyaluronic acid content and therefore loses its ability to hold onto water. Without good hyaluronic acid levels the skin cannot moisturise or hydrate itself. Applying a well formulated hyaluronic acid serum morning and evening can help to restore the skin's hydration levels, restore the skin's natural moisture barrier and prevent future water loss. Daily hyaluronic acid should be part of everyone's anti-ageing regime and is especially helpful for individuals pre and post-menopause.

Sensitive skin: Most people with sensitive skin have an element of dehydration and inflammation. This serum is ideal for daily use on sensitive and problem skin as it will deeply hydrate the tissue and calm it. It is suitable for those with sensitive skin, impaired barrier function, rosacea, acne and general dehydration.
Aqua, Glycerin, Ultra Low Molecular Weight Hyaluronic Acid, Saccahride Isomerate, Glyocgen, PPG-26-Buteth-26, PEG 40, Hydrogenated Castor Oil, Sodium Benzoate, Cellulose Gum, Potassium Sorbate, Parfum, Inulin, Xanthan Gum, Didecyldimonium Chloride, Cellulose, Fructose, Glucose, Linalool, Citric Acid, Sodium Citrate, Limonene.
Review
As soon at this was released I knew it would be amazing. It's such an easy to use hydrator and it feels so luxurious on my skin. My skin looks so much more dewy and glowing than ever before. This is a fab hydrator!
Let customers speak for us